We Will Change The Way You Are
CREATING – UPLOADING – RANKING
Videos On YouTube
Find Out Why Live Event Blaster Will Help You
"Manage, rank and stream live events"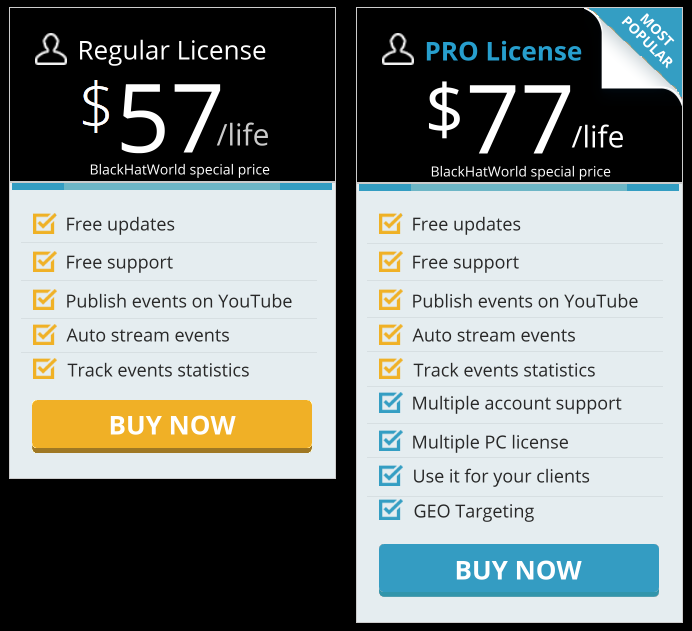 Join The Elite Group Of People Who Are Using
The Power Of YouTube Live Events
Get Ready To Get Results Like This: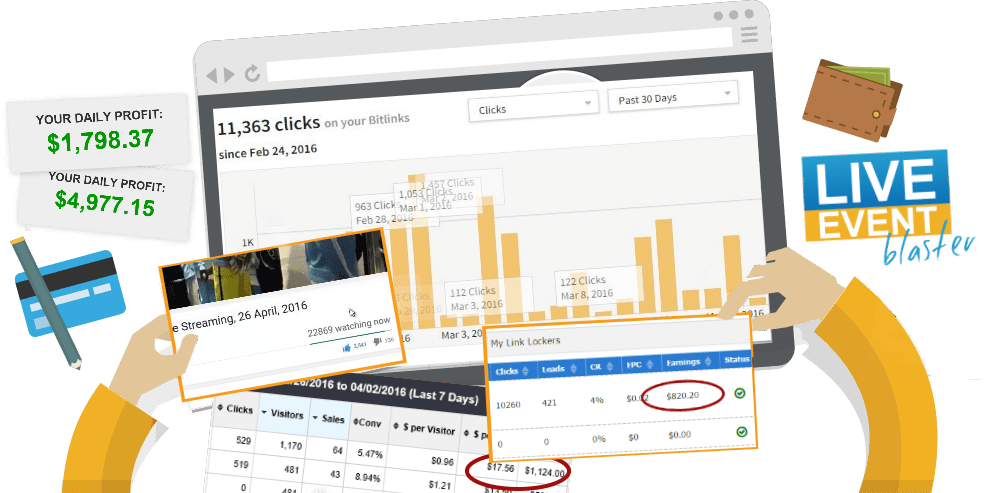 It all started way back in 2001..
When on 9.11 Google was not able to return relevant results to the millions of people searching for news on the Twin Tower attacks.
People googling for news and updates could find nothing on page 1!
That's when Google decided to change their algorithm to favor news items.
They decided that the News would get indexed faster and get top rankings!
Live Events are considered as LIVE NEWS by the YouTube Algorithm!
So they get an unfair advantage over regular videos and even news sites!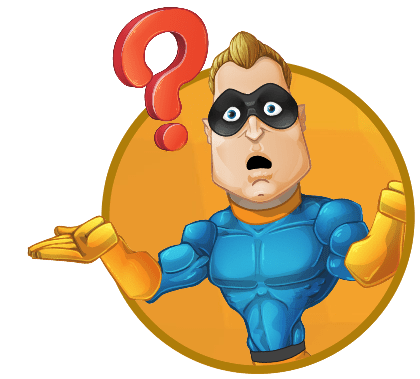 Events Get An Unfair Advantage
over regular videos:
They Outrank Normal YouTube Videos
Get Higher Rankings Than Videos!
They Get Indexed A Lot Faster!
They Rank Faster On Google!
Let Me Explain How Live Events Work…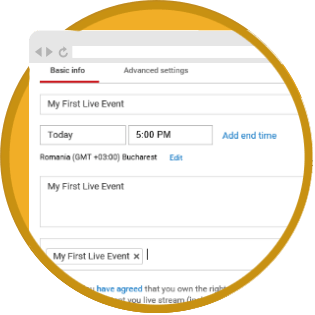 You schedule a live event, YouTube will already index your event, giving you higher rankings than videos…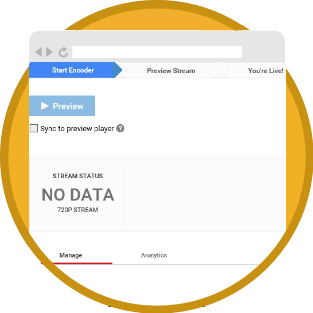 You start streaming your live event .  YouTube promotes your event using it's internal engine!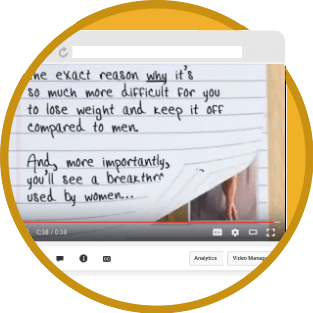 When you finish streaming, your event TRANSFORMS INTO A VIDEO… but keeps its original event rankings!
You Can Use Live Events
In Any Niche!
An event doesn't even have to be 'newsworthy' as far as YouTube is concerned
if it's streamed as a Live Event it is NEWS!
How Come So Few People
Are Using Live Events?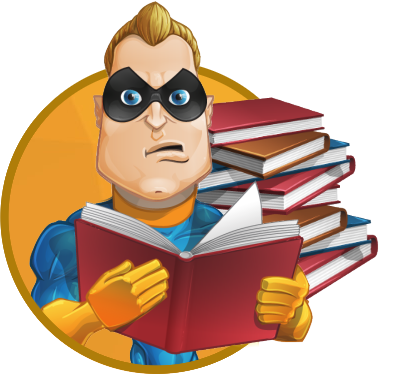 Well…Creating Live Events Can Be TRICKY…
There are a lot of technical hurdles to overcome and the software to fix the technical side is expensive or simply doesn't work.
And many people don't want to speak live in front of a camera…
That's All Gonna Change…
What if you could stream a local video file in a folder on your computer as a live event?
Right from your computer!
No need for special equipment or complicated technical knowledge…
Vlad and Stoica were able to simplify the whole Live events technology and packing it all into a very easy to use piece of software.
The First Software That Allows You To
Exploit The Power Of Live Events

On YouTube.
Our software allows you to instantly create, schedule and live stream hundreds of
Live Events with the push of 2 buttons!
Let me explain another time how Live Blaster works…
It will allow you to create and schedule multiple events and stream a pre recorded video at a later time.
You won't have to worry about starting the stream, about being online at the time the stream starts….
Live Blaster will take care of that!
After you schedule your event, the software will check your rankings and views! How cool is that!
Check Out The Main Features Of Live Blaster:
Check Out How I Create And Rank A Live Event In Less Than 1 minute!
But Hey… The InstaNiche example wasn't just a lucky shot…
Check out the ranking proofs bellow:
(note: all of them got on the first page of google in less than one hour)

Today… with a few hours before we created this page, I've decided to do some test with Live Event Blaster.
So i opened muncheye and created Live Events for all the upcoming lauches that I considered will be good…
Check out what happened:
(note: all of them got on the first page of google in less than one hour)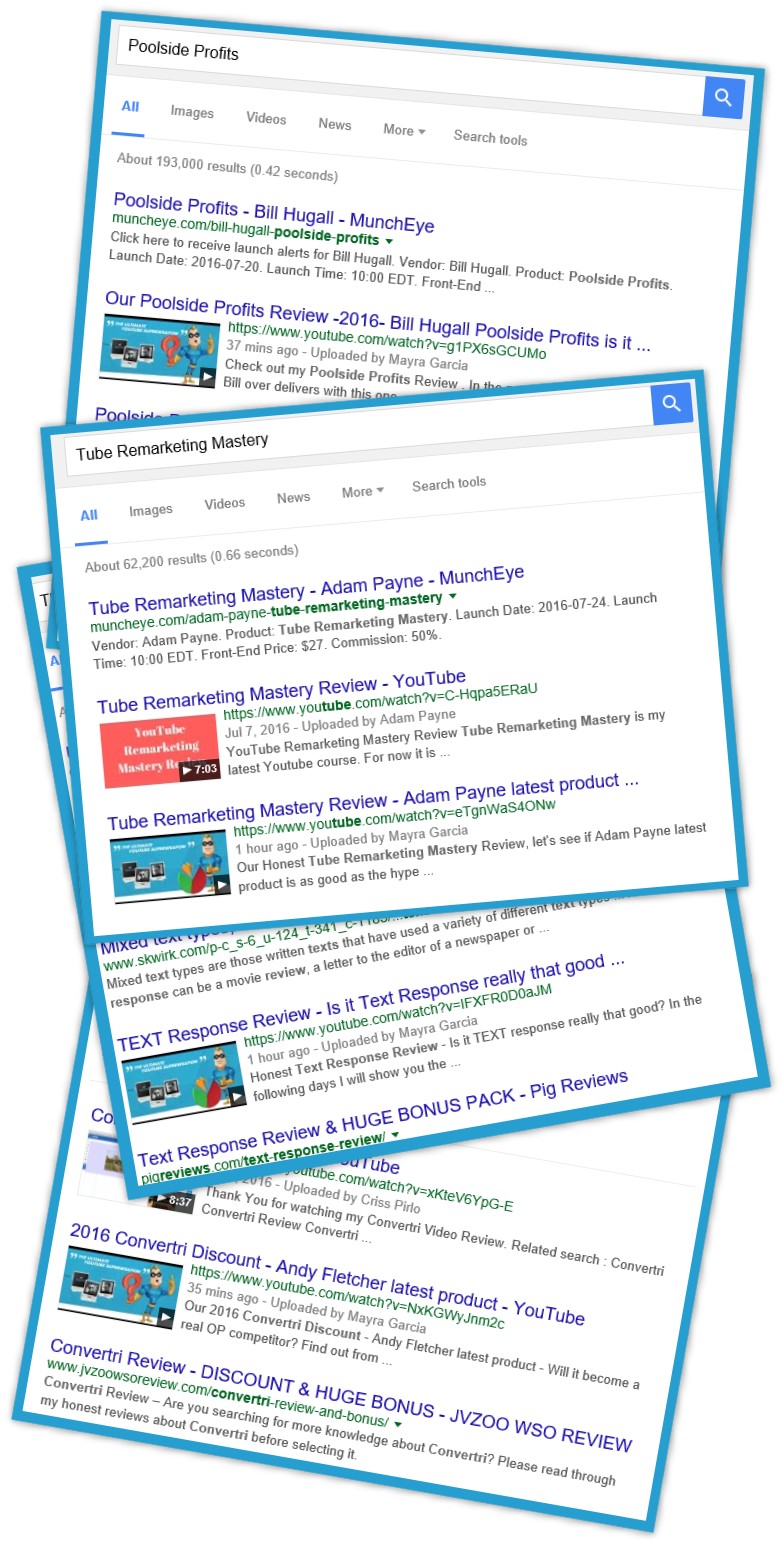 But Hey… This Are My Results…
Let's See What Some Of The Few Marketers Who Got Access To Live Blaster Have To Say…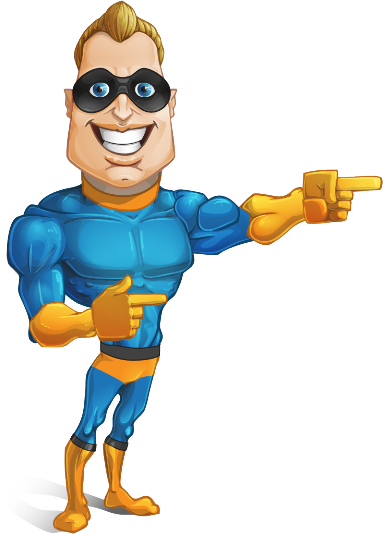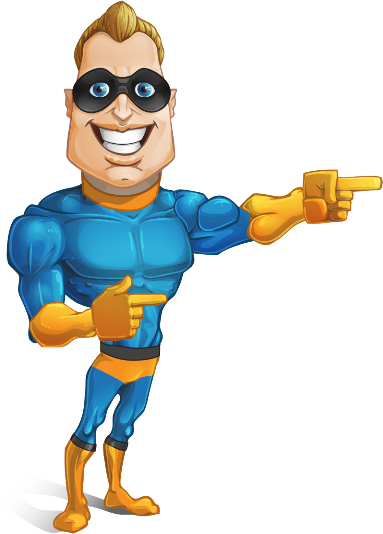 You won't have to record yourself!
You won't have to struggle with

complicated tech tools

!
You won't have to worry about

starting the stream

!
You won't have to pay

$500

for Live Blaster
But…Heck!
Even at 500$ this would be a seriously good investment… you would get your money back in no time!
Invest One Time… Profit FOREVER 
We're completely confident that Live Event Blaster is exactly what YOU need to finally get your videos noticed and get more traffic.
In fact, we're so confident it will work for you, and in case the application does not run, and I cannot help fix it for you, I will give you your money back!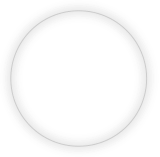 WINDOWS SOFTWARE
Install it once, profit forever!
YouTube API
Live Blaster uses YouTube Official API.
PROVEN FORMULA
Live Events have an unfair advantage over videos
Special Offer For Black Hat World Users
Live Event Blaster
Normal version
Free auto-updates

Lifetime license
Live Event Blaster Pro
Pro Version
Free auto-updates

Lifetime license

Multiple account support

Multiple license (install on multiple PCs)

BONUS: YouTube video downloader
Frequently Asked Questions
Why are Live Events so great?
YouTube considers live events more important than regular videos, so by using them you will get a huge edge over your competitors.
They are considered "news" in the eyes of YouTube, and for a few years now, news rank better and faster than regular videos. Either you stream or don't stream an event, it can rank a lot better than normal videos!
What are the System Requirements for this software?
Live Event Blaster works on Microsoft Windows® platform. It runs on Windows Xp, Server, 7,8, 8.1 and 10 (both 32 and 64 bit). In order to have a good streaming quality we recommend at least an intel i3 CPU and 4GB of memory.
If you want to run on Mac, you need to use Windows virtual machines like Parallels or Vmware.
What internet speed is required to stream HD?
We recommend having at least a 5 Mbps connection in order to stream videos using Live Event Blaster. In case you don't you can also buy a Windows VPS and run Live Event Blaster there.
But please note that you don't always need to stream an event in order to get views/rank. You can simply publish it without streaming (in case you have a low specs PC or bad internet connection)
Do I get free updates for Live Event Blaster?
YES! You get 100% free auto updates. Whenever a new update is out, you simply reopen the software and it will get auto-updates to the latest version.
You don't need to worry about checking manually for updates, or downloading and installing new versions. Everything is done 100% automatically, hassle free.